Video Visits with CAPA Authors
New: Member Howard Layton talks about his writing career.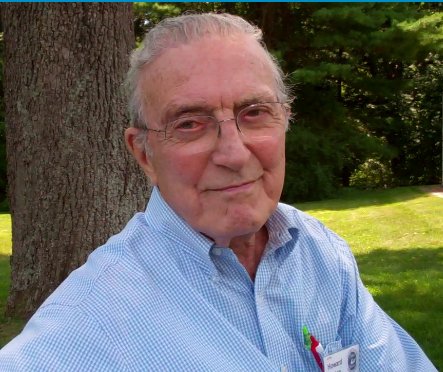 The following videos are presented thanks to the hard work of CAPA Member Lisa Sanders. Check out her LisaSandersCom's Channel
Lisa Saunders talks about her book Ride a Horse Not an Elevator
Lois Mathieu talks about her novel, Debut
Tido Holtkamp talks about his book, A Perfect Lady: The History of the U.S. Coast Guard Ship Eagle
Nancy Rupart talks about her book, Snow Globe: A Journey in Cancer and Chemo
Eleanor Sullo tells about her mystery novel: The Menopause Murders
Patti Brooks tells about her New England mystery: Fame and Deceit
Diana Sheets talks abut her two novels: The Cusp of Dreams and American Suite.
Fred Neff, a Mystic, CT author, tells abut his series of children's books based on a theme of fatherhood from the viewpoint of a child. Some of the titles are: The Memory Tree and Pirate Calvin Meets the Wise Seaport Rat.
Tom Santos speaks about his two books. The first is My Son Todd and the Guardian Angels and the second is Mystic In The 1950's
Mike Kilday shares information about the environment with his book: Truth Never Changes, Earth Changes
William P. Muttart talks about his book on Pilgrims
P. C. McCullough's story is about a woman's adventure seeking a new life after divorce. The book is called Perfect.
Tracy Marlor tells about her picture book, Jack's Journey to the Pond
Ron Janson, mystery and thriller writer talks about his novels: Red Money and What is Hers.
Dawn Aldrich, picture book author talks about her picture book Auntie's House.
Carol Shmurak talks about her mystery novels: Dead Mistress, Death by Committee and Death at Hilliard High as well as her YA series one of which is Matty's War.
Christina Cody tells about her two children's picture books:
The Perfectly Imperfect Pumpkin and The Pirate Scope.
Constant Waterman, aka Matthew Goldman, is an author, illustrator, and woodworker from Mystic, Connecticut. He has four illustrated books published and sells thousands of postcards and note cards of local landmarks. His artwork appears in local galleries in southeast Connecticut.
Contact: matthew@constantwaterman.com. To view and purchase his books and cards please visit
Frances Gilbert aka Gillian Collins a writer of a variety of children's books talks about her books and her audio collections.
Jason Alster talks about his book Leaving Home, Going Home, Returning Home: A Hebrew American's Sojourn in the Land of Israel.
See Jason's website at: www.jasonalster.com
Bryan Lockhett talks about his novel Mystic, CT: A Woman's Hundred Year Journey to Heaven
Teresa M. Norris introduces her book, Almost Home - How I Lost My Mother Without Losing My Mind: A Faith Journey. It's the story of her mother's last two years of life before she passed away with dementia. Teresa is a member of CAPA (CT Authors and Publishers Association) and shares their website addresses. HER website is www.teresamnorris.com.